Building a Community is Hard.
Don't Do it Alone.
Evangelist-Led Growth can help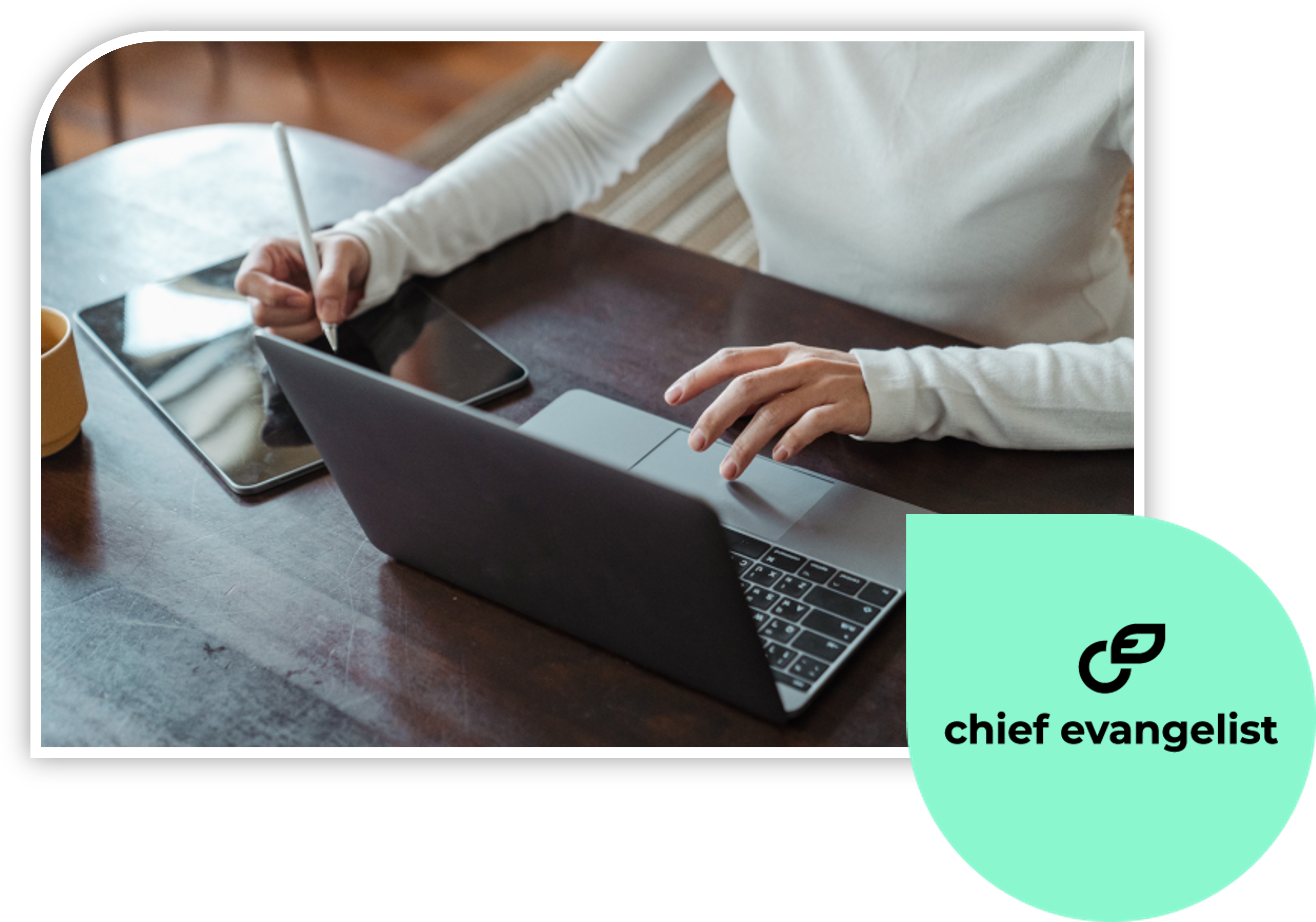 There's a crucial piece overlooked in most organizations' revenue flywheel — evangelists. Today's businesses are built on a community of evangelists who refer new customers at a higher rate, churn at a lower rate, and embody the intangible elements of a brand that matter more to consumers than ever.



Evangelists are hiding within your ecosystem. They're not just your most vocal advocates. We'll help you find them.

We'll help you create a plan to tap into your Evangelists' key motivators to further engage them with your brand.

Enable your evangelists to speak about your company, turning them into brand activists and community builders.

There's strength in numbers. We'll build a strategy around amplifying your evangelists' voices and growing your community.
Introductory Call
Start with a complimentary 30-minute call to discuss how an evangelist-led growth strategy could impact your business or community.
Kickoff and Discovery
Building off the introductory call, we'll dive further into your goals and evaluate the right course of action to get you where you want to go.
Action Plan
We'll provide an action plan, including findings, strategies and tactical action recommendations for you to grow through evangelism.
Engagements
All engagements are tailored based on your strategic plan, whether you're launching a new community, reinvigorating your existing base or incorporating evangelist-led growth into your GTM strategy from the beginning.
We've been working with Leslie on our community launch plan and have gone from a rough idea to a complete community strategy that is ready for prime time. Leslie's experience with community, creating evangelists, and focusing on the human behind the member has already been a game changer for me and will continue to help us as we grow. I am excited for Leslie to be a part of our ongoing team.
As we build Hatchet Ventures, having an active and engaged community is a major advantage we want to bring to our portfolio companies and our expert advisors. We hired Leslie because she brings a wealth of knowledge on how to build not only the structure and programs but also a sense of belonging that is so important to our founders. Leslie is an empathetic, intelligent, creative and kind leader who is an incredible active listener. She understands process and growth through and through. We are pumped to have her on our journey at Hatchet Ventures!
Leslie has helped build what is arguably the most successful B2B community of all time in Pavilion. If you're looking to build a community for your brand or company, there are very few that have the experience, knowledge, and skills that Leslie has. The next community I build will 100% be with Leslie's help.
Meet your biggest fan
Leslie Greenwood, Founder & CEO - Chief Evangelist Consulting, Start-up Advisor
Leslie has been in startups and B2B SaaS for over a decade.
She was the VP of Member Success and first executive hire for Pavilion (formerly Revenue Collective), a global membership community focused on go-to-market executives. She helped build the playbook to create amazing evangelists that grew the business 4x in under 2 years.

Leslie founded Chief Evangelist Consulting to bring the power of evangelist-led growth and community to everyone in the SaaS startup world, creating an ecosystem for evangelists and supercharging growth for all.